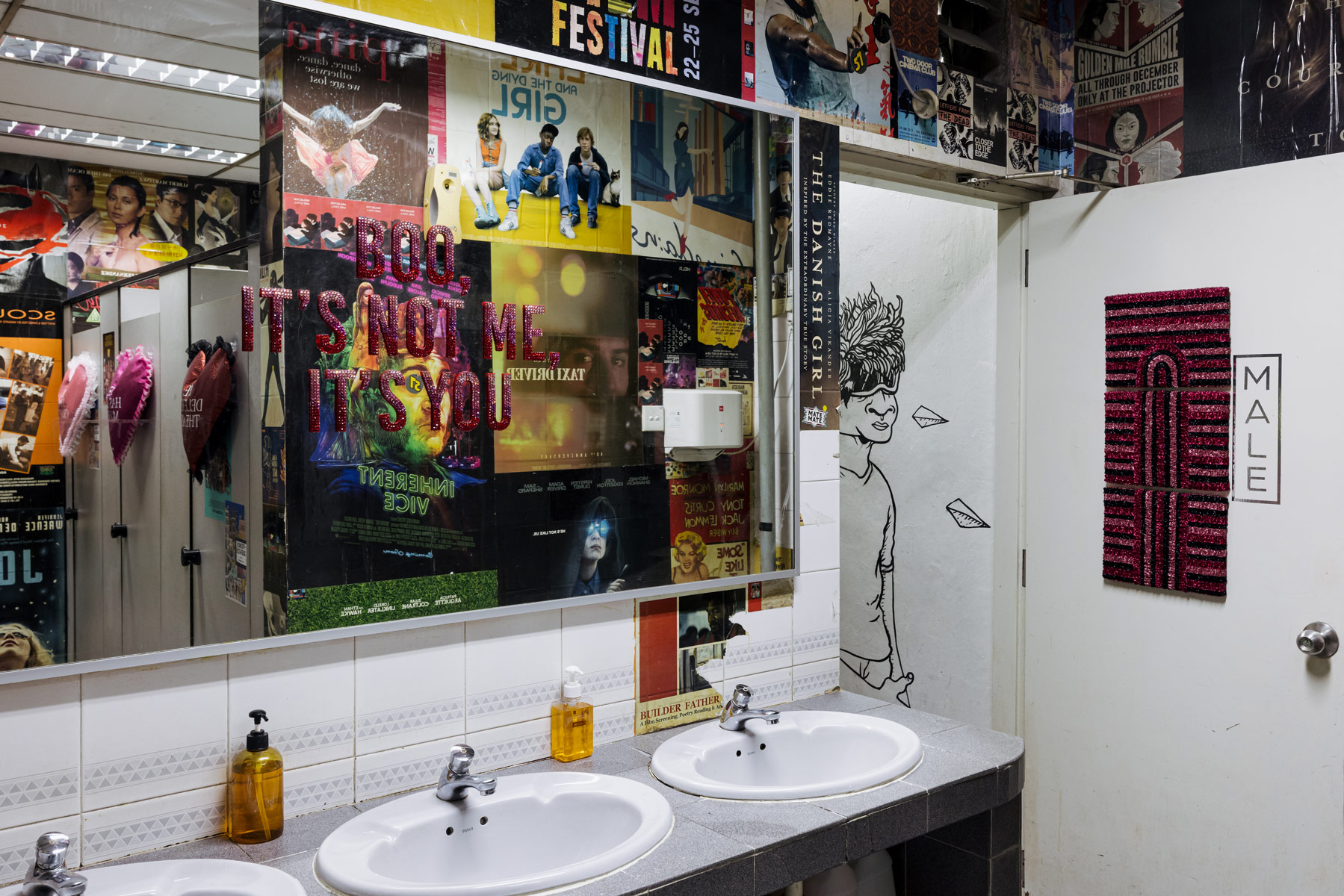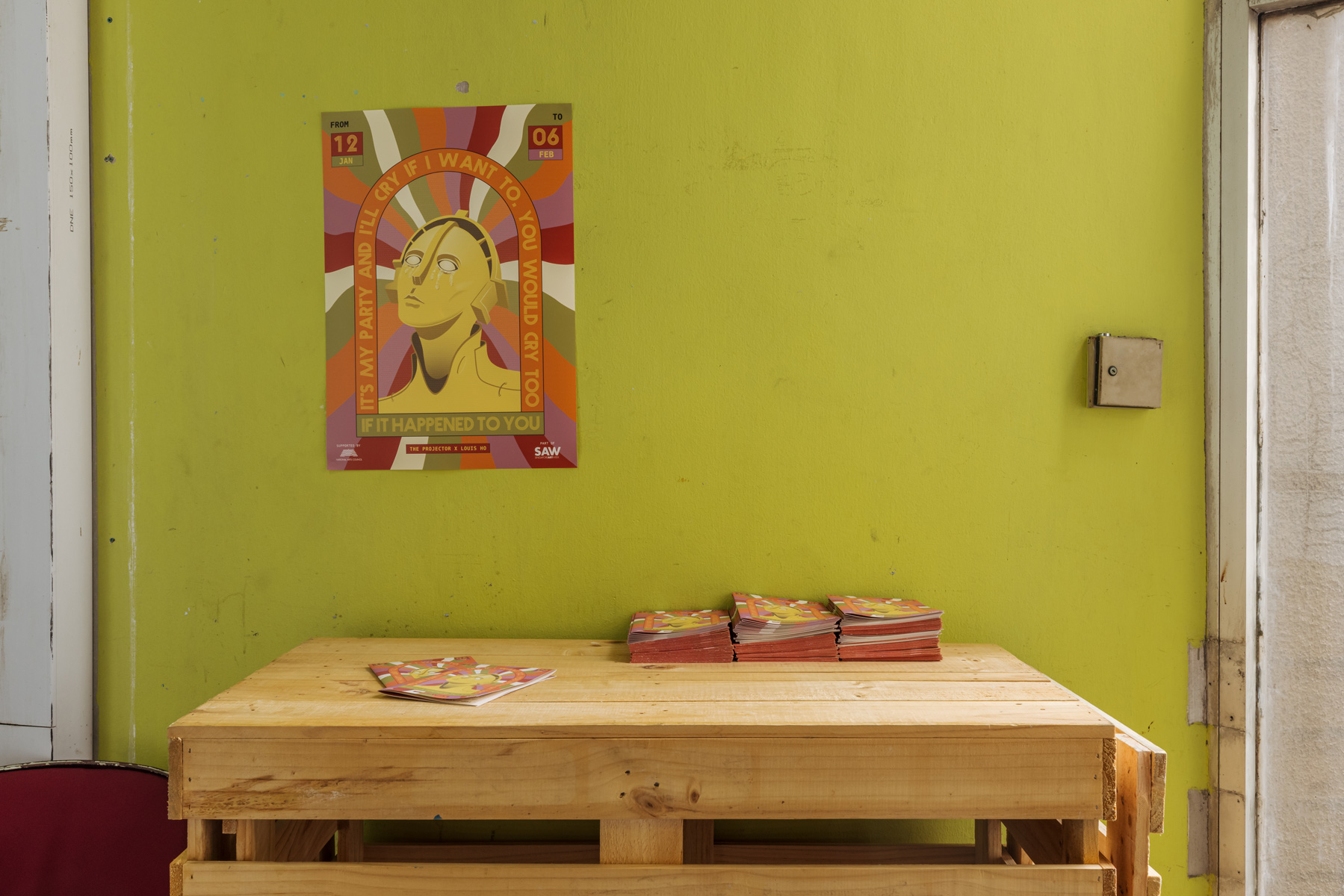 It's my party, I'll cry if I want to, you'll cry too if it happened to you
---
12 January–06 February 2022

The Projector
Singapore, Singapore
Group Exhibition
Curated by Louis Ho
Related Artworks
---
BRB, Powdering My Nose (2022)
Description
---
Excerpt from Louis Ho:
"It's my party and I'll cry if I want to, you would cry too if it happened to you"
is a project about unhappiness, or more specifically, affirmative unhappiness.
The collaboration between The Projector, Singapore's foremost independent cinema theatre, and curator Louis Ho, is comprised of an exhibition of site-specific works located in The Projector's Golden Mile space and a retrospective of Indonesian filmmaker, Kamila Andini. Works in the exhibition respond to the theme of affirmative unhappiness through the televisual medium, unhappiness being understood as feelings that do not serve the needs of dominant modes of contemporary life, simply because to be happy would be to accord with those ill-fitting frameworks.
In a pair of multi-component installations, Xun employs his characteristic sugary palettes and ornamented textures to activate the otherwise mundane environment of The Projector's bathrooms, and as commentary on the melodrama and melancholy found in his favourite films and television programs. The colours and texture of his objects, from the synthetic textiles of heart-shaped soft sculptures to the embellishments adorning bejewelled urinal cakes, are references to specific scenes in "Desperate Housewives", "Sex & the City" and "Please Like Me", and "Happy Together" (1997) and "Shelter" (2007). These scenes are marked by personal setbacks for the characters involved, and the psychology of sadness is here filtered through the incongruity between the aesthetics and materiality of camp, and the multivalent significance of the public restroom (ranging from soilage to illicit sex).
---